Mantras are vehicles for transformation and deeper connection to that which is divine within us. Loosely translated, Manas means mind, tra means instrument. When working with mantras, we are utilizing an ancient tool to focus and refine the mind, calm and soothe its random fluctuations, linking to our breath, and tuning into our infinite wellspring of creativity, peace, and hope.
In this training we will explore these ancient symbolic sounds, words, and phrases. Using the art of listening, we will delve into multiple forms of mantra: Vedic, Tantric, Bhakti, and the Yoga of Sound - Nada Yoga - which surrounds and informs all three.
With respect and gratitude to whence this practice came, growing up alongside Hatha Yoga and evolving to be shared with people of all castes, eventually traveling across oceans to grace other lands and hearts. We will discuss how to incorporate mantra into public and private classes as well as our personal practice, with reverence and attention to cultural sensitivity.
We will touch upon:
The power of sound and music
Creating a holistic personal practice incorporating sound and mantra
Learning mantra with the guidance and structure of the major Chakra system
Bija (seed syllable) mantra practice
Pronunciation of Sanskrit to the best of our ability
Chanting of important Yoga Sutras
Patanjali invocation and forgiveness chants
Energetic effects of sounds
Incorporating sound /mantra into teaching
Brief history of origins of mantra
Discussion of deities & their respective mantras
Sound / Silence meditations
Physical and neurological effects of mantras
Learn mantras for the heart, peace, and the planet
And so much more!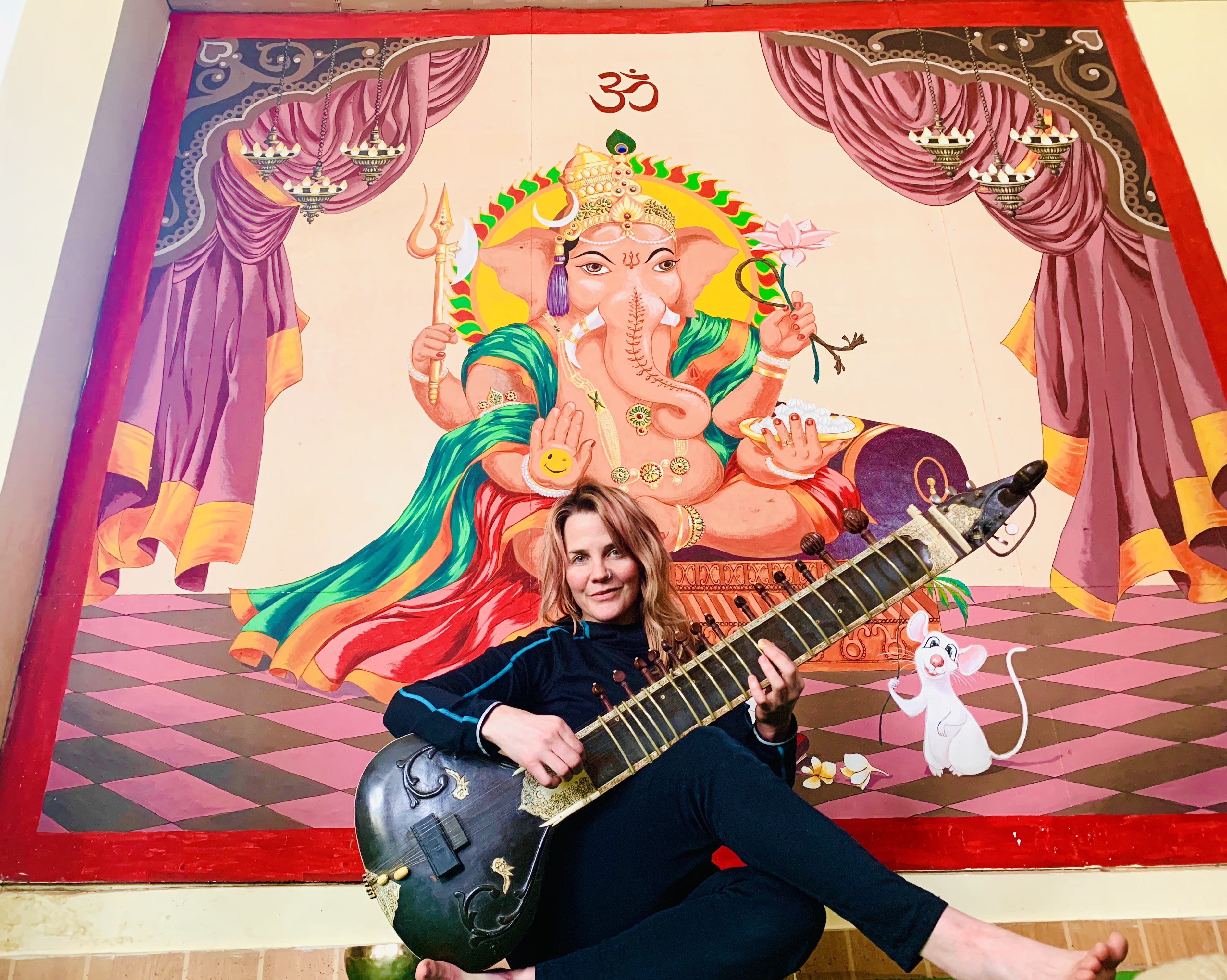 Hi! I'm Mary Bue, songwriter, Nada yogi, traveler, runner, vegan, retreat guide, music + yoga teacher based out of Minneapolis, often roaming this beautiful world. I can't wait to practice with you here!